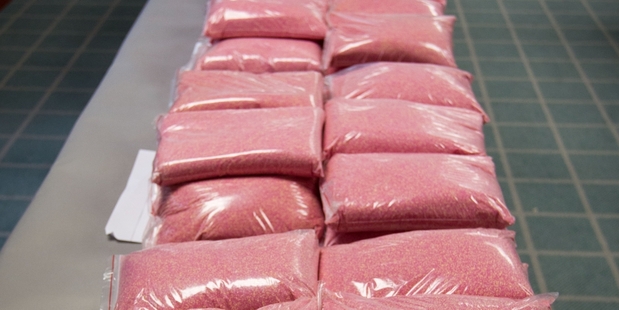 Father was adept in languages, in his work, he had to meet with people from all languages and dialects. He learned the National Language of Malaysia in his late stage of his career.
When he went to Australia, he worked as an interpreter for the judiciary. He told me this scenario. A Vietnamese was arrested as a mule. The guy told Dad in Cantonese that he wasn't confessing anything. If he did, the drug boss would send some one jailed for petty crime to finish him of.
I was disappointed with the write-up today. Thise caught came from China and Malaysia. Gives us a bad name.
http://www.nzherald.co.nz/nz/news/article.cfm?c_id=1&objectid=11167146
A man "entrenched in the top tier" of an organised criminal syndicate was among those arrested in a record-breaking $120 million drugs bust and denied bail, a court has heard.
More than 330kg of the Class-B drug pseudoephedrine was seized in Operation Ghost which police say is enough to produce $100 million of methamphetamine.
The haul is the largest of its kind in New Zealand and the drugs, a cold and flu medicine known as Contac NT, which is legal in China, are believed to have been smuggled through the borders in a shipping container.
Homes, cars and cash worth up to $20 million were also seized as the Organised and Financial Crime Agency of New Zealand (Ofcanz) led raids on 40 properties in Auckland and the Waikato.
Most of the 24 people arrested yesterday as a result of the 18-month investigation appeared in the Manukau District Court at the same time as the police held a press conference at the nearby Ofcanz headquarters.
Interpreters for the Mandarin, Cantonese and Korean languages were needed, although all of the accused are permanent residents or citizens of New Zealand.