In our family, we have a sibling who we thought was a baby switch. Mother's sentiments was the same as this mother.
http://www.nzherald.co.nz/world/news/article.cfm?c_id=2&objectid=11400299
French court orders $3 million payout after girls switched at birth
3:26 PM Wednesday Feb 11, 2015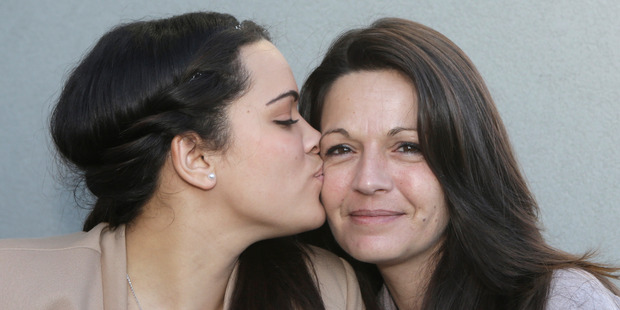 Two

French

families who discovered they had been given the wrong babies a decade after their daughters were born because of a hospital mix-up have been awarded $3 million in compensation.

A court in the southern town of Grasse ordered the clinic in Cannes to pay the compensation, which was six times less than what the families had been demanding.

Read

more

: France: $19 million at stake in switched-at-birth case

The Cannes-la-Bocca Clinic was ordered to pay 400,000 euros (almost $610,000) to each of the swapped babies, who are now adult

women

, along with 300,000 euros to each of the parents and 60,000 euros to three siblings.

The families first discovered they had been given the wrong children after Sophie Serrano, now 38, gave birth to a daughter at the clinic in July 1994.

The

baby

suffered from jaundice and doctors put her in an incubator equipped with lights to treat the problem along with another affected newborn

girl

.

However, an auxiliary nurse unwittingly switched them and although both mothers immediately expressed doubt about the babies, pointing to their different

hair

lengths, they were sent

home

anyway.

Ten years later, troubled by the fact his daughter, Manon, bore no resemblance to him with her darker skin, the father did a paternity test that revealed he was not her biological parent.

Mrs Serrano then discovered she was not Manon's mother either, prompting a probe to try and find the other family who had been handed their biological daughter.

The investigation revealed that at the time of the births in 1994, three newborns suffered from jaundice - the two girls and a boy - and the clinic only had two incubators with the special lights.